Schweigert Meats Dry Cured Artisan Bacon – 12 oz.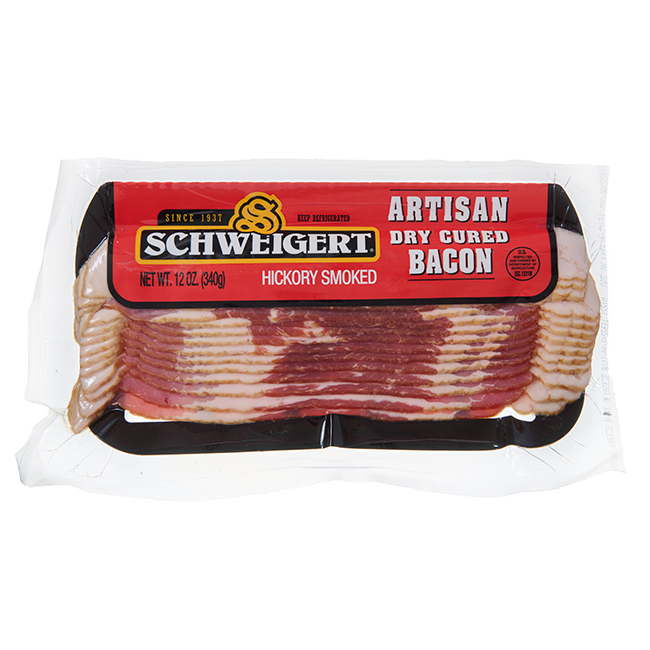 Our artisan bacon is cut from the freshest hand trimmed pork bellies for a consistently lean quality slice and slow smoked over hickory for a sweet and savory flavor.
CURED WITH: SALT, CANE, MAPLE AND BROWN SUGARS, DEXTROSE, SODIUM NITRITE.
Schweigert Meats Applewood Smoked Bacon – Ends & Pieces – 40 oz.
Applewood smoked bacon ends and pieces have the same great taste and aroma as our bacon slices but are much more economical. Great for using in recipes or any application where a full slice of bacon isn't needed.
CURED WITH: WATER, SALT, SUGAR, SODIUM PHOSPHATE, SODIUM ERYTHORBATE, SODIUM NITRITE.